Bats, bats, everywhere
2015-03-25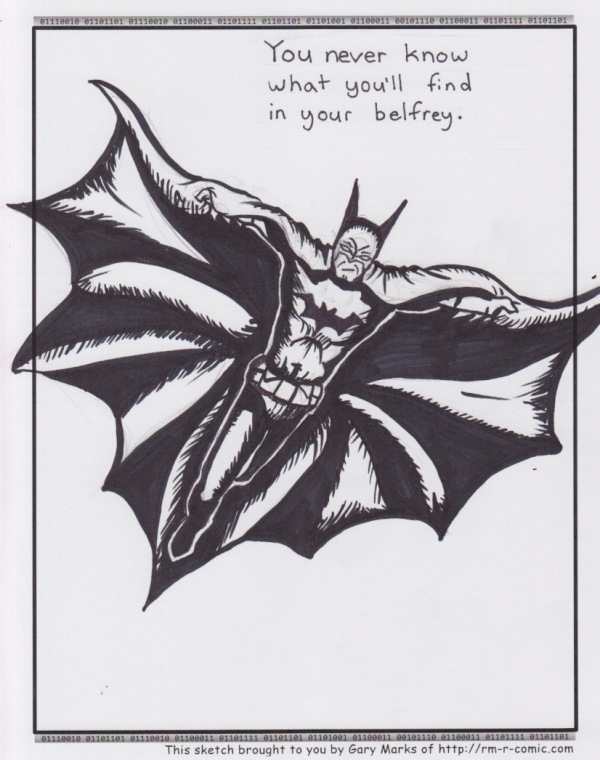 1085
I seem to be busy a lot
Gary
Ok, this isn't my best drawing, but oh well.

For those of you curious as to what I've been doing, one of the things has bee trying to put together pdfs of my comics so when the comic ends this year, people can have archived versions to read whenever they want. Over the next handful of months, I'll probably be posting the progress of the various versions, for people to download and enjoy. Once I get a really finished version, I'll try and release if on comixology and probably setup a pay what you want version somewhere, but until then, enjoy the rough alpha versions. Here's an alpha version of year one. Enjoy.
---
Current tweets

---
comments powered by